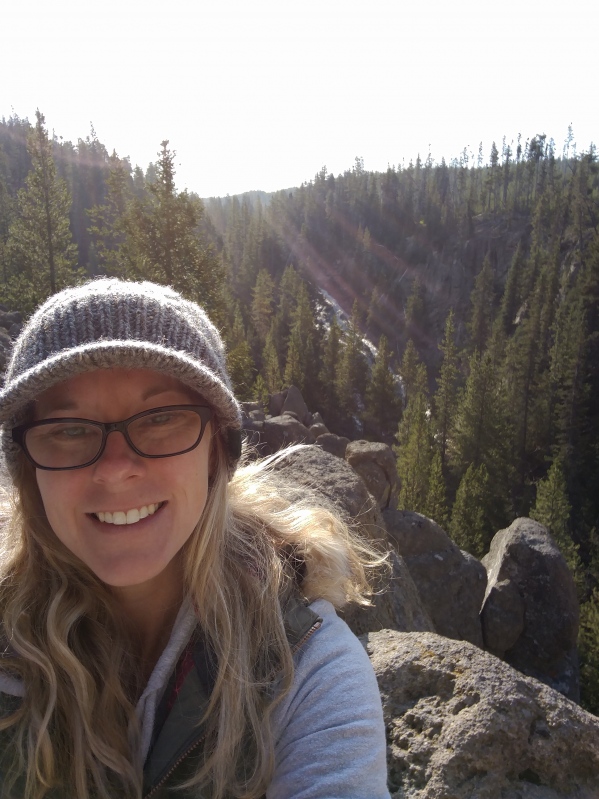 Kendra Lake
Director of Library Services, St. Clair County Community College
What are you currently reading?
Killers of the Flower Moon: The Osage Murders and the Birth of the FBI
and
Bellevue: Three centuries of medicine and mayhem at America's most storied hospital
What are your research interests?
Open education and licensing, cross-campus collaboration, and understanding and building community
Do you have hobbies or interests outside of the library?
I live near the beach, so looking for beach glass and Petoskey stones helps me relax after work. I also enjoy gardening, cooking, running, reading, kayaking, and camping. My husband and I have a goal to travel to every National Park in the U.S. Last year, we made it to Theodore Roosevelt, Yellowstone, and Badlands.
What drew you to the library profession?
Even though it seems an obvious fit as a profession now, until I stumbled upon and applied to library school, I hadn't seriously considered becoming a librarian. What made me realize I'd made the right choice was seeing that librarians are, first and foremost, a support system. I absolutely love problem solving and being able to help others.
What do you value about MiALA?
So many things! The fact that MiALA has developed a supportive and positive state-wide community has been invaluable. It is also very motivating to be among so many dedicated and fantastic academic library professionals. Having the opportunity to serve on the board while early in my career as a library director has also given me a chance to learn more and build confidence in my leadership abilities.